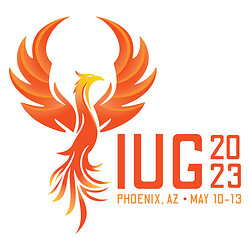 Our premier in-person event returns
Learn from product experts
Join your peers at an exciting in-person event that focuses on Innovative products and services. Network with industry experts and attend engaging sessions that will inform and inspire you.

Registration Information
Highlights
Enjoy over forty programs from your peers and a full day of important product updates and announcements from Innovative staff.
We're still finalizing the full program, but here are a few highlights.
Polaris
How the pandemic sharpened our SQL skills and streamlined our organization Paul Delaney
Conquer Your ILS Upgrade Mieko Fujiura-Landers
Cataloging in LEAP, an Introduction Cellia Mulder
Sierra
Using Sierra REST API to Load Patrons Pamela Childers
Rethinking Selection and Acquisitions Workflow Rhonda Glazier
The Unofficial Guide to Sierra's SQL Views Jeremy Goldstein