Hello Polaris Users!
There has been a lot of activity in Idea Exchange already: 22 new Polaris ideas and 5 in the Vega and Mobile categories since it went live! To support ideas you like, you can vote, comment, and use the importance ranking.
Ideas marked as Product Review or Future Possibilities were imported from Idea Lab. Ranking them will help to determine which of them gets implemented.
When you submit a new idea, consider putting your name and library at the beginning of the description. Idea Exchange does not display the author's name in the list/results display of ideas, so including it in the description helps people see who submitted the idea before they open it.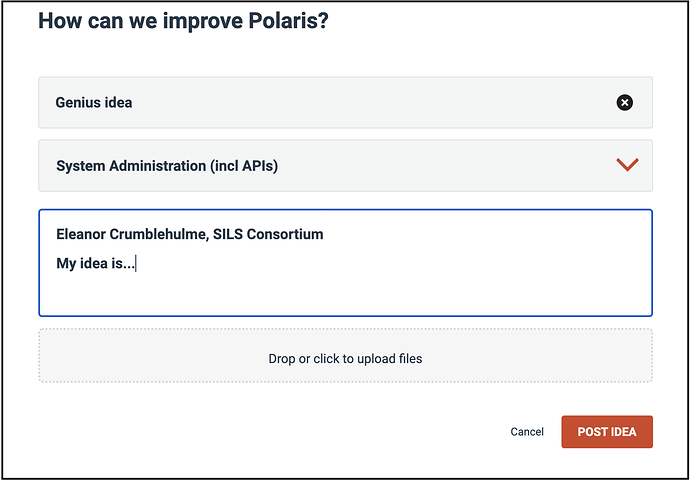 Thanks to all the early adopters!
New to Idea Exchange? Read an overview of the enhancements process here.
Eleanor Crumblehulme and Sarah Frieldsmith
IUG Enhancements Co-Coordinators
enhancements@innovativeusers.org