Hi all-
If any of you use an outside vendor for phone notifications, can you tell me what happens in the system when the vendor is unable to reach the patron?
We export all of our phone calls to Unique. They will attempt to contact a patron up to 3 times and if they can't reach the patron or leave a voicemail, they will report back to Polaris with a notification status of "5" - "Call Not Completed - No answer."
However, according to the PAPI documentation, Polaris will only revert to print notice for specific notification statuses:
7 - No Dial Tone
8 - Intercept Tones heard
9 - Probable bad phone number
10 - Maximum number of retries exceeded
11 - Undetermined error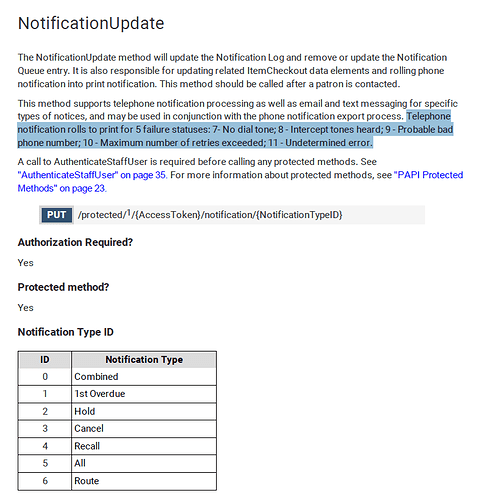 As a result, we have a bunch of patrons who get stuck in the notificaiton queue. Since they never receive one of the overdue notifications, they are never eligible for billing notices and they just sit as long overdues. I've tried to get Unique to change the status from "Call not completed" to something more serious like "maximum number of retries exceeded" but they keep avoiding the issue.
Does anyone else do this or have a better solution?
Thanks